We're here most weeks to we explore recent news related to smart buildings, energy management, operational technology and network security in an effort to understand where the industry is now and to encourage big thinking in bite-sized chunks.
HVAC needs longer life
With so much talk about new, up-to-date HVAC filters possibly being a new way to slow the spread of Coronavirus, it would also help to make sure that the HVAC systems themselves can have a longer lifespan, in case anything like this pandemic happens again (or, just to be safe in general). Luckily, there are five ways to extend your HVAC system's life—and they're all pretty easy to keep up with. It's a good thing that HVAC systems aren't too high maintenance!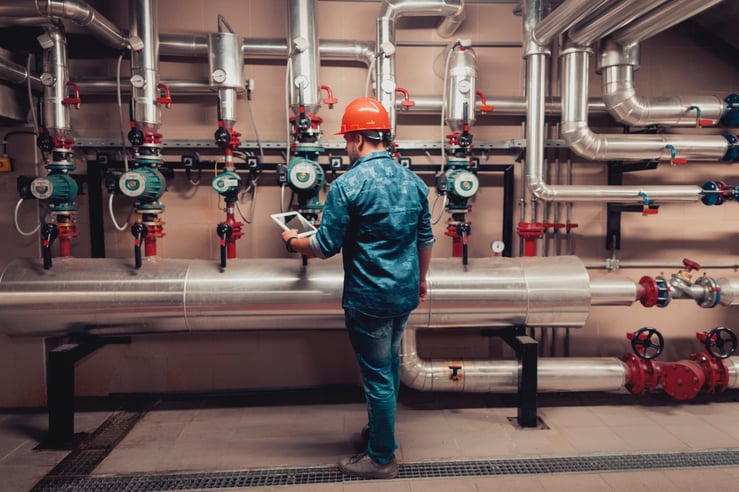 The newest school subject: cybersecurity
Much of what's trending in the world right now has to do with Covid-19 and its impacts on several different industries and businesses. One of the biggest industries it has already impacted is education. Many students have to adjust to remote learning for possibly their entire school year. Since they'll be working from home like the rest of us, it's safe to assume that they will need to keep their technology updated and safe. One of the most valuable skill sets they'll need to learn is cybersecurity, and there are three simplified steps to teaching students about it. "[Students] need to understand how to safely navigate this digital world, taking advantage of its offerings while avoiding the dangers of its darker corners."
Building management systems are essential
"The consensus among scientists is that global society needs to reach net-zero carbon emissions by 2050 in order to stay below the critical 1.5°C global warming threshold." You know what that means—we need to get to work. There are several ways to help—using renewables, being efficient with carbon, and using reforestation to eliminate remaining emissions. Another way to work toward net-zero carbon emissions is by investing in efficiency. "The first and simplest way to reduce your carbon load by about 15-20% is to upgrade your facility's infrastructure." Smart building management systems are one of the leading ways to reduce energy consumption at the source.
Follow this blog for OTI's perspective on energy management for smart buildings.