Exploring recent news related to smart buildings, energy management, operational technology and network security to understand where the industry is now and to encourage big thinking in bite-sized chunks.
Less is the new more
This article starts off arguing about semantics between digital vs. smart cities. But that's less interesting than the point it eventually makes, that the digitalization of everything must take into account that people do not need more apps, logins, passwords or notifications. The thrust of that comes from this fun little statistic: "The average person taps, swipes or clicks their phone 2,617 times per day." So while we're all very excited about the possibilities of an increasingly digital world, the IoT and those who integrate it need to be aware of account overload if we expect anyone to use these cool new tools to their full potentials.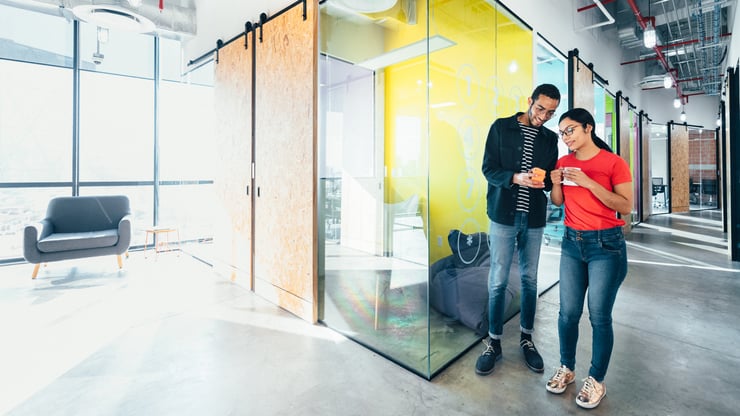 Is your WiFi running?
We were recently in a client meeting where we were shown a graphic charting the course of controls evolution from the first pneumatics to DDC to BACnet IP. This is a very future-focused client, so while they're all-in on BACnet IP for now, they're also very aware that in a short time, wireless controllers may be proven superior in use cases around the world. Being future-focused requires a commitment to understanding all aspects of current and upcoming technologies. For building controls, that involves a lot of little details, from cabling and controls closets to WiFi and network security. While we're testing wireless controllers in our lab and for ambitious clients in the field, we're also watching as enabling technologies advance. With that, this article on cellular coverage for smart buildings got us thinking.
Follow this blog for OTI's perspective on energy management for smart buildings.