We're here most weeks to we explore recent news related to smart buildings, energy management, operational technology and network security in an effort to understand where the industry is now and to encourage big thinking in bite-sized chunks.
Energy app moves needle
Sweden is one of the world's first countries to deploy smart meters to 100% of its utility customers and as a result, has a pretty good pool of data for various energy efficiency efforts. The smart meters come with a consumer-facing app that highlights various aspects of a household's energy usage and bill breakdown. It's something we're seeing more of in the U.S. but the interesting thing here is a survey that was conducted on those users, looking at how, if at all, that app changed behaviors. Survey says...62% were directly compelled to make investments in energy efficiency. Imagine what a tenant or property owner could do with that information.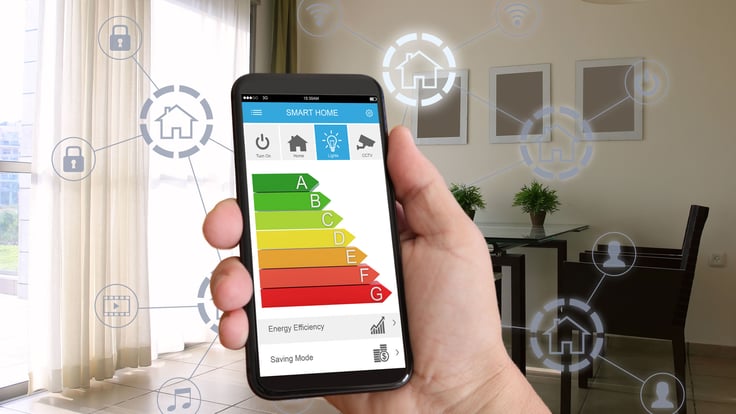 Deep dive on data center energy consumption
If you've got a team of researchers running a data center, you can be sure it will be chock full of analytics. The team at Lawrence Berkeley National Lab in Northern California is applying their research chops to energy optimization and breaking new ground in data center optimization in the process. Read on for a deep, and definitely data-rich dive into their energy achievements.
Where to start with smart building tech
From retail to warehouses, BIM to digital twin, there is a ton of smart building technology established and emerging across the market. Here, a good rundown of some of the most exciting opportunities from the perspective of a venture capitalist. Whether you're looking to invest in your building or your retirement, these technologies (including smart HVAC, intelligent BMS and building analytics) are worth getting excited about.
Quotable
"A perimeter firewall hasn't made sense as the way to protect devices since modems and then smartphones made working outside the office common, just as walled castles are a bit out of date."
- Mary Branscombe for ZDNet. Continue with the cybersecurity-is-a-castle metaphor here.
Follow this blog for OTI's perspective on energy management for smart buildings.