We're here most weeks to we explore recent news related to smart buildings, energy management, operational technology and network security in an effort to understand where the industry is now and to encourage big thinking in bite-sized chunks.
Building with Energy Efficiency in Mind
Old buildings are not energy efficient. We know this, but it's not an easy problem to solve. Smart people with the best intentions are looking at how to kick-start energy consciousness and a recent article on Propmodo cheerleads the idea that "with the right investment, even the most antiquated building can become [a] good energy citizen." How's that for optimism?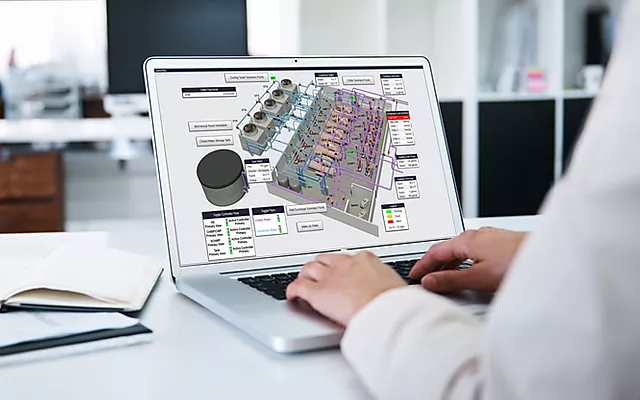 Internet of...construction?
A lot of what we deal with is impacted by developments in the IoT, much of it for the better. In this look at where IoT converges with the construction industry you'll find a helpful break down of the benefits connected devices bring to the industry, particularly in the realm of maintenance, sensors and the cloud.
COVID and Cybersecurity
We're all reeling from the impact COVID-19 has had business and life. For cybersecurity, the shift to remote work has presented new challenges to those whose job it is to keep corporate networks, bank accounts and intellectual property safe from bad actors. While most in the construction and building controls industry do not come into direct contact with cybersecurity issues on a daily basis, we think it's a good idea to keep an eye on the industry's pain points in order to anticipate some of the push back you may get when you're building out your IoT strategy.
HVAC saves lives
Once just an HVAC technician, Jim Washer is now known for being a hero. Another day full of the usual business routine turned into a life or death situation when he helped a family escape their house while it was burning down.
Follow this blog for OTI's perspective on energy management for smart buildings.