Exploring recent news related to smart buildings, energy management, operational technology and network security to understand where the industry is now and to encourage big thinking in bite-sized chunks.
Why lighting is getting smarter
Last week, leaders in commercial real estate technology converged on the San Jose convention center for the 20th anniversary of CoRE Tech. OTI's parent company, Buildings IOT, was there talking about the evolution of lighting because, believe it or not, there is a decent amount of innovation in that realm. For those of us who couldn't make it to Silicon Valley for Brian Turner's talk, we found this article in Buildings Magazine to be on track with what he covered. It's a deep dive into what Acuity Brands is doing in this space, along with a discussion of the benefits of end-to-end connections throughout your building.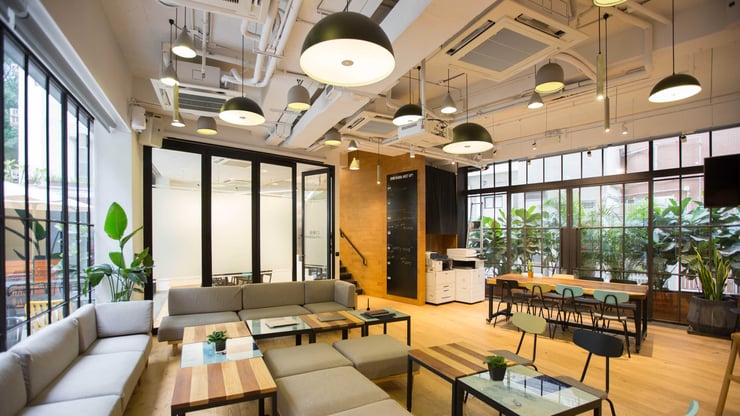 Defining a grid-interactive building
If you've got your pen ready, we'd like to add to your list of what makes a building smart. "Grid interactive." It's a growing requirement - as more buildings opt for solar or other power generation, they change the way they relate to the energy grid. In this article offering an overview of the concept, author Mike Barker proposes that buildings and their energy suppliers can "play on the same team." We've seen this show positive results for some of our retail clients, including at this luxury mall in Florida.
Tangential detour
For those who have been following our weekly roundup for some time now, we occasionally end with a note about something related but sort of sideways from the buildings industry. Today it's a look at some interesting news with hosting behemoths Amazon AWS and Microsoft Azure. Even if you don't host any of your data outside your building, you're no-doubt familiar with AWS. Azure...perhaps not so much. But Microsoft is actively working to change that. Recently, Microsoft won an incredible $10 billion contract to provide cloud services for the Pentagon. Soon after, Amazon announced it would challenge that award in court. Around the same time, Salesforce announced it was migrating its Marketing Cloud from its own data center to Azure, while also announcing a partnership with AWS around the Cloud Information Model.
Mostly this Celebrity Death Match style duel over market share amounts to water cooler chatter for you, but we like to keep an eye on it in case the competition results in some nice perks for the rest of us.
We're taking next week off for the Thanksgiving holiday. Join us back here Dec. 2 for another look at what's making news in the building management industry. Follow this blog for OTI's perspective on energy management for smart buildings.