Exploring recent news related to smart buildings, energy management, operational technology and network security to understand where the industry is now and to encourage big thinking in bite-sized chunks.
Prop Tech Gone Wild
You may have missed it, but about a month ago a major real estate owner, investor and developer hosted its annual hackathon. The effort included a $20,000 prize for startups who are solving real estate industry challenges in new ways. If that wasn't enough of a hook for entrepreneurial spirits, Oxford Properties head of global operations offered this golden nugget:
"The global real estate industry is a $10 trillion industry that has yet to be disrupted by technology. We're only now seeing the early kind of nibbling away at impact, but it's starting to come because the other industries that have been disrupted have reached a point of maturity, and now people are asking, 'What else should we disrupt?'"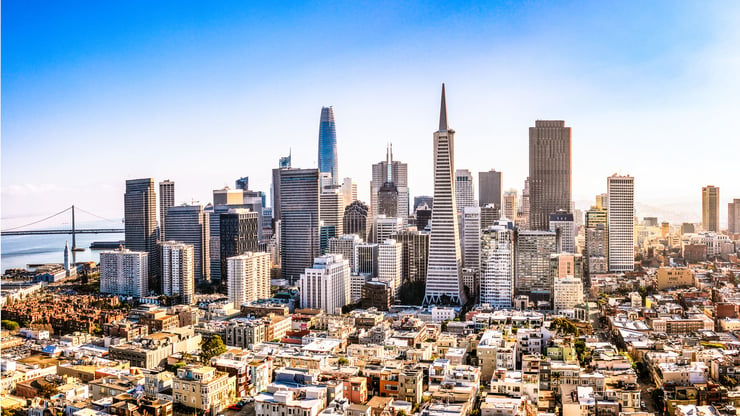 Building in the country's "cleanest" cities
The American Council for an Energy-Efficient Economy (who knew?) is out with a list of the top 10 "cleanest" cities, meaning those who've committed to become carbon neutral by a certain date. Here, one writer takes a deep dive into the top 4 cities - Boston, San Francisco, Seattle and Minneapolis - and how, among other things, programs related to new and existing buildings are helping them reach their goals.
In Boston, more than 800 buildings are LEED certified; San Francisco has fast-tracked mixed-use development near transit; Seattle supports rebates for energy efficiency upgrades and (somewhat shockingly) has 8,000 solar buildings; Minneapolis is putting stricter energy standards on new buildings.
Tangential detour
This article offers a stunning portrayal of a "cybersecurity" firm that exploited vulnerabilities in first generation peer-to-peer file sharing to sell monitoring services to business small and large. It's a classic case of cybersecurity vaporware and an accidental history of the still nascent cybersecurity industry. As hacking threats seem to be everywhere these days, this expansive story is a (not-so) gentle reminder to trust but verify if you decide to follow-up on any of those cybersecurity pitches coming your way.
Join us back here next week for another look at what's making news in the building management industry. Follow this blog for OTI's perspective on energy management for smart buildings.