We're here most weeks to explore recent news related to smart buildings, energy management, operational technology and network security in an effort to understand where the industry is now and to encourage big thinking in bite-sized chunks.
Facebook proves office buildings are still important
Contrary to the news last week of Pinterest's cancellation of their new lease, Facebook is going to buy REI's unused headquarters complex in Bellevue—meaning that actual office buildings are still relevant. While it's not known how many people are going to work in the space, there are more than 400 job postings for the company available in the Seattle area. The 400,000-square-foot office will likely be designed to allow its employees 6 feet worth of personal working space due to the pandemic's rules, but that's good news for those of us who prefer working in an office building.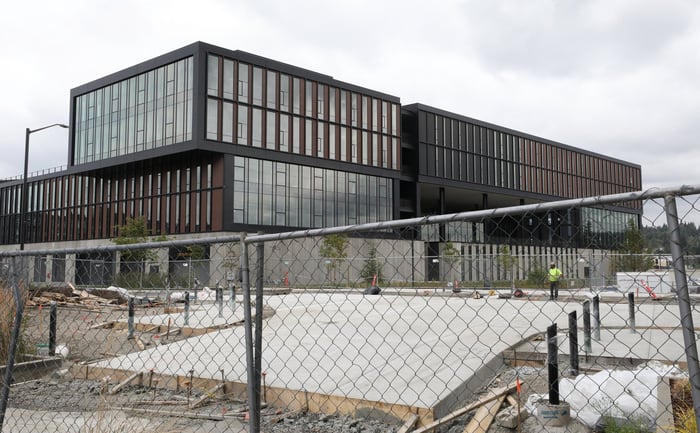 Tesla HVAC
With all of the recent news surrounding HVAC systems, it's no surprise Elon Musk may soon enter the industry. Last week, he suggested that Tesla will launch a "super-efficient heating, ventilation, and air conditioning system" in the future. Musk reportedly thinks that he could make this technology similar to Tesla cars' Bioweapon Defense Mode. He claims that the Bioweapon Defense Mode can "filter viruses 800 times better than normal." Whether or not that's true, no one's quite sure, but if it is, I see no reason why Elon Musk shouldn't give the HVAC industry a try. Right?
Akon goes from hip-hop superstar to smart city investor
Yep, you read that right. Akon, the singer of megahit "Smack That" is investing $6 billion into building a smart city in Senegal called "Akon City." Though we don't know much about it yet, his idea stems from that of one you'd see in a science fiction film—a sustainable futuristic metropolis. We all knew smart buildings would take over some day, but after reading about China's "COVID-proof" smart city last week and now this, smart cities may be here sooner than we thought. And they just may be more interested than we imagined, too.
Follow this blog for OTI's perspective on energy management and technology-enabled solutions for smart, digital buildings.