We're here most weeks to explore recent news related to smart buildings, energy management, operational technology and network security in an effort to understand where the industry is now and to encourage big thinking in bite-sized chunks.
Optimize energy usage with AI
Alphabet's Sidewalk Labs' urban tech division created a commercial building kit, Mesa, that helps buildings save energy by optimizing energy usage. The Mesa kit includes everything you need to get started on the track toward energy optimization: cloud connector hubs, thermal comfort survey buttons, temperature and humidity buttons, smart plugs, connected thermostats, motion detection sensors and proximity sensors. This could be huge for commercial buildings, especially smaller spaces that don't currently have a BMS. It could also be huge for energy savings, since buildings are responsible for "nearly 30% of greenhouse emissions from buildings in New York City alone."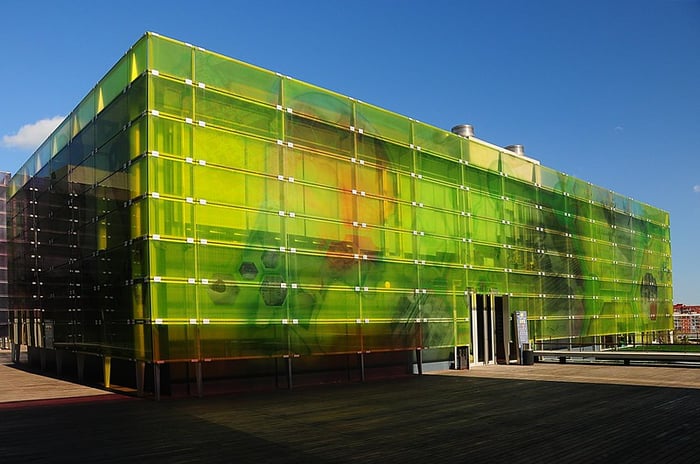 AT&T and Microsoft team up for IoT
AT&T and Microsoft are working together "to enable enterprises to seamlessly connect machines and equipment to the cloud with highly secure network connectivity across the globe." The two companies decided to team up to improve the way that people live and work. The new solution that they have come up with combines Microsoft Azure Sphere, an IoT security solution including hardware, OS and cloud services, and the global security of AT&T's network. The point of their combined efforts is that a wide variety of industries can "rapidly deploy IoT applications relying on the combined security benefits of the AT&T cellular network with Azure Sphere device security."
New podcast for new generation of buildings
Are you hip to this new podcast, Beyond Buildings? Nicolas Waern is the latest futurist to set his sights on the buildings industry, and his perspective is causing a lot of leaders in our industry to think through our biggest challenges in new ways. In the latest episode, part 1 of 2, Waern talks with Rob Huntington about the importance of bringing IT teams to the BAS table, among other things. Listen here or wherever you get your podcasts.
Follow this blog for OTI's perspective on energy management and technology-enabled solutions for smart, digital buildings.