Tuesday edition because hopefully you weren't at your computer much yesterday. We're here most weeks to we explore recent news related to smart buildings, energy management, operational technology and network security in an effort to understand where the industry is now and to encourage big thinking in bite-sized chunks.
When standards merge
It started with a LinkedIn post, when Ken Sinclair of Automated Buildings shared introduction language to the Google Digital Buildings project and it has turned into a much larger conversation around naming and tagging standards for smart buildings. Now that we officially have three to choose from - Haystack, Brick and Digital Buildings - what's an integrator to do? Brian Turner of our parent company Buildings IOT has some thoughts on why three is better than one,or maybe it's four? Check out his article in this month's Automated Buildings for details. You might need more coffee for this one.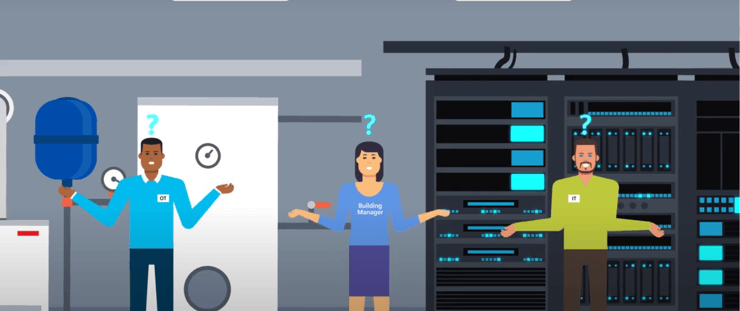 An updated HVAC system a day keeps the COVID-19 away
By now, we've all heard that upgraded HVAC systems may help reduce the spread of COVID-19 through indoor spaces. But what do doctors think about that logic? The Texas Standard spoke to one and his answer was very doctor-ly.
The importance of being collaborative
A few weeks ago, ZEDEDA held a conference concerning the convergence of IT and OT in smart buildings and related technology. If you missed it, no worries -- here's a video that helps explain "why it's important to understand how a building technology partner is imperative to bring all the key parties together to implement the right foundation for a smart building." The video is by Siemens, but the message is universal and the solutions are available from more than just the big name, proprietary system providers.
Follow this blog for OTI's perspective on energy management for smart buildings.