It was a recent Monday like most Mondays where experts from the BAS industry came together to discuss how the pandemic has affected commercial real estate and building automation and to offer some visions for what the future of indoor spaces might look like. This episode of Monday LIVE! focused on air quality, what new opportunities are coming from the pandemic and how life and buildings will continue to change post-Coronavirus.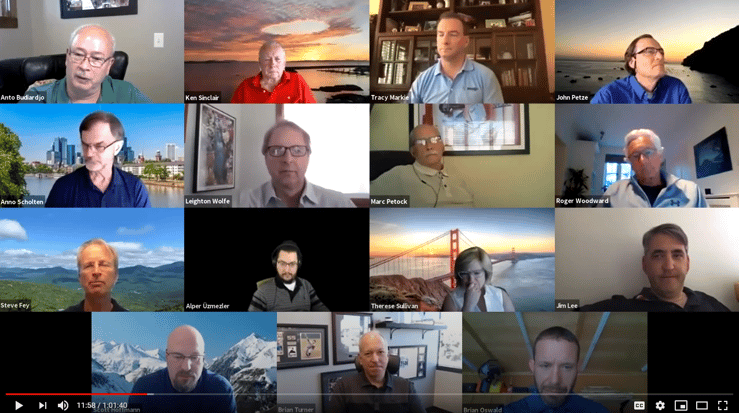 Brian Turner, the CEO of Buildings IOT (OTI's parent company), was invited as one of the special guests for this panel and he shared his thoughts regarding the pandemic and the industry. He said that the immediate impact of COVID-19 on Buildings IOT and its subsidiaries was that national MSI accounts pulled their 2020 budgets off the table and put that money into 2021 instead, which caused the company to lose some business. However, Turner mentioned that the company is "also winning and securing brand new contracts during all of this time."
"Fortunately, we had spent a lot of time and effort figuring out how to do projects remotely with secure communications and implementing secure technologies," Turner said, reflecting on his company's ability to work through the pandemic. "So, by being able to do that, and already being used to working in a remote manner and having integrators spread throughout the country, from a get-work-done perspective, it had a minimal impact on us." He said it mostly impacted field technicians, because they couldn't go to the field anymore.
Turner went on to talk about how one of the bigger impacts on the industry is on the institutional or enterprise class customers, because they spend money every year based on consumer confidence.
"When consumer confidence was destroyed in a short period of time, that had a very immediate impact [on the industry]," he said.
When asked about how his employees are dealing with working remotely, he said that it "doesn't impact [their] work ability, but there's still a high-level of anxiety" because people are anxious to come to work. Because of this, he labeled the biggest impact on his company as the feeling of uncertainty.
To help combat the anxiety around returning to the office building, Turner said that he's implemented policies to help employees work from home—such as providing money for the correct supplies, allowing employees to take home things from the office, and a monthly stipend for internet connectivity.
"As an organization, you have to empower your people to work effectively," he said.
Though Turner acknowledged there is still a lot to be learned about COVID-19, he looks forward to a post-pandemic world and the positive impacts it will have on Buildings IOT. He said that because of the pandemic, he will now be able to hire and expand his team farther across the country rather than just keeping it local. He went on to say that it will also benefit his current employees who live farther from the office, because rather than putting the extra energy into their travel time, they can put it into their work as they do it remotely.
The Monday LIVE! crew convenes each week to document open dialog among friends and colleagues. It's a refreshing look into the minds of some of our industry's brightest leaders, and a small bit of reassurance that we'll find a way to work through the challenges we face as an industry and a global community. Register to attend live or subscribe to catch up on the recordings at your leisure.
Follow this blog for OTI's perspective on energy management for smart buildings.