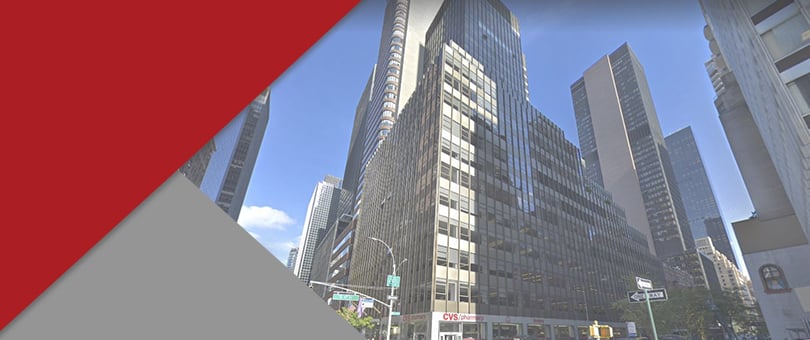 We're about eight months into our NYSERDA RTEM qualification and the idea of up to 30 percent cost-sharing on real time energy management projects is piquing the interest of building owners and operators in all corners of the city. In advance of a vendor breakfast and mini conference on #proptech Nov. 8, we thought now was a great time to take a look at one of OTI's RTEM projects currently underway in New York City.

Energy Savings in Midtown East
757 Third Avenue is a 502,000 sq. ft. office building in Manhattan's Midtown East. The building has seen its share of renovations and sales in recent years. Once the current owner settled in with the building, an exploration of the building's energy use became feasible. OTI, aided in part by the benefits of the RTEM program, was brought on to replace the two existing control systems with EasyIO panels and controllers, integrate existing Niagara devices and provide a visual user interface for full control and continuous monitoring of the new system.
The network will be switched almost completely to BACnet IP and in phase two, we will install a fiber backbone and expand analytical, metering and other services.
Key Benefits of Real-Time Energy Management
Our partners at NYSERDA outline the benefits of RTEM like this:
RTEM centralizes the tracking of all utility usage allowing for one-stop management of total energy consumption and spending.
RTEM centralizes the management of on-site generation assets with the scheduling and operations of building equipment and plants.
RTEM centralizes the monitoring of base building systems and common areas with tenant-owned systems and tenant-occupied spaces.
RTEM centralizes the monitoring and management of energy consumption with air quality metrics to minimize energy while maximizing occupant wellness.
Nuts and Bolts
The nuts and bolts of OTI's RTEM system for 757 Third Ave. include:
Ongoing commissioning and continuous identification of energy efficiency opportunities.
Energy performance tracking.
Automated fault detection and concise diagnoses for quick action.
Potential for peak-demand management programs.
Command and control dashboard built for different building stakeholders.
This project is currently in development with installation expected by the end of this year. As results come in, we will update you on progress.