At this year's special Realcomm IBCon 20th anniversary edition, the Digie Awards didn't disappoint. Our longtime client GGP was nominated in two retail categories and we were delighted watch them win for the Best Use of Automation in the Retail category. The award recognized the Advanced Energy Information Systems' operational analytics platform initiative. This project was created to manage and monitor the GGP portfolio of high-end shopping malls throughout the country. We're proud to work with this innovative and committed team and congratulate them on the well-deserved recognition from Realcomm IBCon.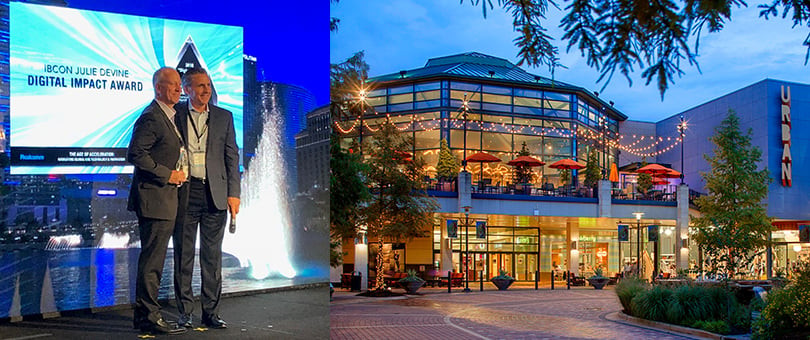 We were also thrilled to see our own Brian Turner receive the prestigious Julie Devine Digital Impact Award, pictured above with Realcomm's CEO Jim Young. We work hard to create new solutions for building owners and operators. It is great to be recognized for our efforts.
If you're in Las Vegas at the show, we'll be presenting a case study at this morning's Showcase on the GGP Woodlands Mall peak demand response program. Come by the exhibit hall and talk with us about why this project helped GGP win recognition at the Digies.