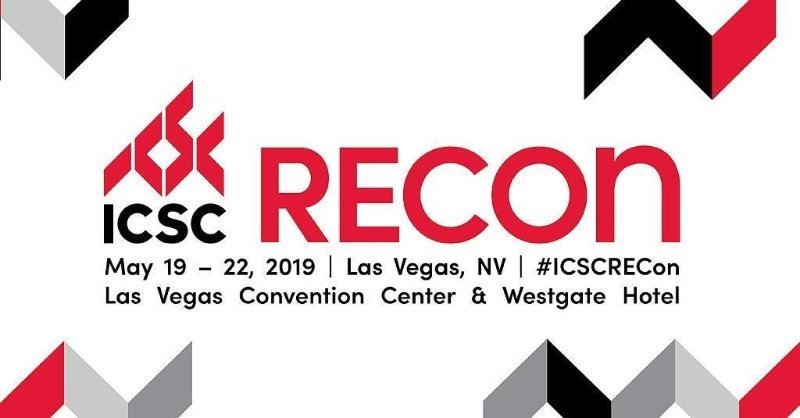 We're looking forward to our first visit to the ICSC, International Council of Shopping Centers RECon 2019 show happening next week in Las Vegas.
As a provider of building services for retail portfolio owners, retail energy managers and shopping mall building managers, we're constantly looking at the state of the retail industry. There is a lot to keep up with these days, and the RECon program promises to be insightful on multiple levels.
While there are tons of relevant sessions throughout the show, we've scoured the program to find those that will specifically address how redevelopment at the building level can improve margins at the enterprise, new tenants in shopping malls that may re-shape leasing agreements or building management requirements, how data is informing property management strategies and the future of the American shopping mall. After scouring the program through that lens, we're planning to be in the front row at the following sessions:
Transforming Challenges into Opportunities: Redevelopment at Your Center
From the program: "During the lifespan of every shopping center, there will come a time when it must be renovated, expanded, reconfigured or redeveloped. This session addresses the challenges and opportunities in redeveloping existing retail properties, including strategic vision, mixed-use, government sponsorship and support, value enhancement, construction challenges, co-tenancy and more."
The PropTech Evolution
From the program: "The PropTech industry is experiencing exponential growth. These new startups are shifting how CRE professionals design, develop, lease and manage their properties. Join us as we discuss the burgeoning technology trends, methods and strategies to stay nimble and ahead of the real estate technology curve."
Profit Potential: Lean Operation Strategies
From the program: "Discover creative strategies to increase NOI, maximize profits and decrease expenses."
The Future of Smart Cities
From the program: "Leaders in mobility tech, the built world, co-living and retail come together to envision the downtown of the future and discuss its implications on the retail industry."
Emerging Brands in Healthcare Delivery - A Retail Approach
From the program: "Healthcare business models are maturing by adopting principles learned from retailers."
Understanding the Data Driving Retail Real Estate
From the program: "With new technology comes new data — lots of it. In this conversation, CREtech leaders will discuss the data you should care about, and what to do with it once you have it."
The Coworking Craze
From the program: "Coworking space is expected to grow by 25 percent per year at retail properties through 2023 and it's no longer just for startups. How can mall owners build on this trend?"
How Retailers are Using AI to Win
From the program: "Retailer spending on AI is projected to grow from $2 billion last year to $7.3 billion by 2022. What tools are they investing in to differentiate and improve customer service?"
The Repurposed, Revitalized and Redeveloped Shopping Center
From the program: "Shifting consumer buying patterns are creating new opportunities for shopping centers. A look at specific examples of how repurposing, expansion and ancillary development are creating shopping centers of the future."
Take Charge: EVs at Shopping Centers
From the program: "EVs are coming to the market faster than most people realize. Learn how transformative electric cars will be for shopping centers, and what you can do to prepare."
If you'll be at the show, contact us to connect in Las Vegas. We'd love to talk about the opportunities that MSIs can unlock for retail portfolio owners through system upgrades, smart energy management, advanced building analytics and clear future proofing strategies for networks across the portfolio.