Over the past two years, OTI has worked tirelessly to complete a project that has now been rewarded with overwhelmingly positive feedback.
In 2018, OTI set out to complete a project for Enovity and Bay City Mechanical. Bay City Mechanical hired OTI to install HVAC controls in a new building, the San Rafael Public Safety Center. Fire Station 51is also considered a part of the building, making it a two-story 43,500 square foot building, with a 22,000 square foot basement. While the contract was signed in February, the job didn't start until that summer and after lots of dedication and hard work, it's finally completed.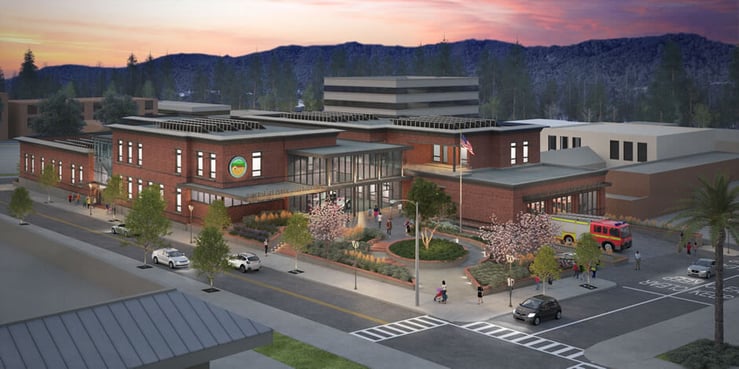 OTI's project manager Christine Payne was in charge of making sure everything about the project went smoothly. She said, "The goals [of the project] were to be on time, be on budget, and make it not as stressful for our customer… if we can be self-sufficient and not really bother them, that's the ultimate goal."
Payne stressed the importance that OTI puts on having open communication and good relationships with partners and customers, which were definitely key to this project's success. "We work as a team, check our work, and follow up to ensure the final product meets or exceeds the client's expectation," she said.
While the project went well, it wasn't without challenges.
"With any construction project," Payne explained, "when you have other trades involved working in close proximity—where stuff gets damaged, and you have to replace it," that can create roadblocks that weren't accounted for in the project schedule or budget. "There was a couple of those [situations]," on the San Rafael project, she said, "but it was very minimal."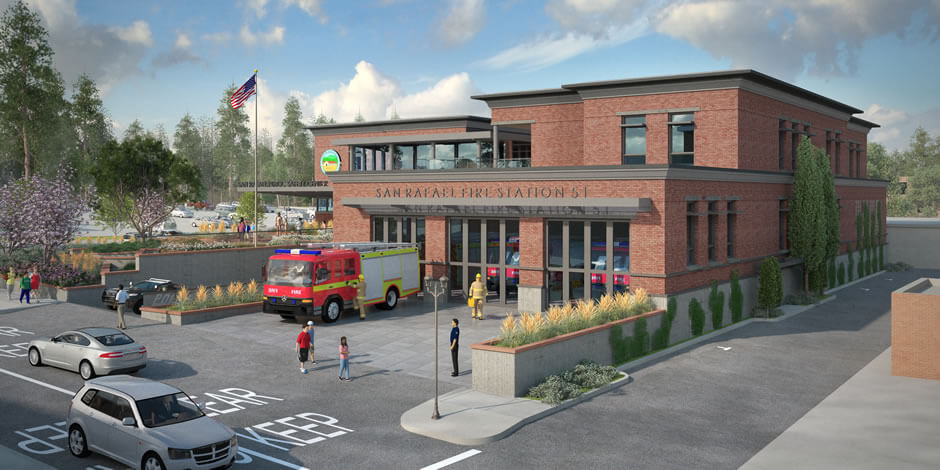 The biggest challenges on this job came from forces way beyond Payne or OTI's control. First, major California wildfires devastated the Bay area and compromised the project. Then, just as the project was finally nearing completion, the COVID-19 pandemic shut down California. While construction sites largely remained open, things slowed tremendously as companies, including OTI, worked diligently to maintain on-site safety so as not to put anyone, or the job, at risk. Despite unforeseen circumstances, the building was recently commissioned, and the HVAC system passed with flying colors, which Payne attributes to OTI's project director Anthony Novello and project engineer Charles Grove's design, and the technical team.
Jeff Mikkelsen, the commissioning agent for Enovity assigned to the San Rafael construction project, delivered a glowing report to teams upon completing his review.
"To summarize," Mikkelsen reported, "there were no issues with the vehicle exhaust system, or domestic hot water systems. HVAC controls was fully tested in under 8-hours, and only had (2) issues, (1) of which was corrected and closed at that time. This was the least amount of issues I've ever seen for HVAC controls. Almost everything was working as expected, and the graphics exceeded my expectations. I was very impressed with OTI's accuracy, and attention to detail and will use them as a litmus test to compare future BAS contractors."
In response to this feedback, Payne said, "I am surprised that he put such positive feedback on paper—it was definitely nice to have our efforts rewarded and shared with the entire project team."
Follow this blog for OTI's perspective on energy management for smart buildings.