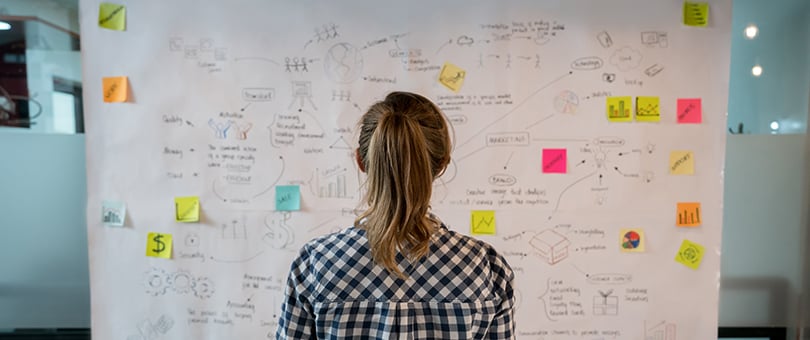 Last year was a big one for mergers and acquisitions in the building automation industry. Start-ups that showed promising growth, impressive client lists and strong technology were acquired at what felt like breakneck pace. Will 2019 be a similar year?
The tech industry as a whole is bracing for record-breaking IPOs from some of the industry's most well known start-up brands, including Uber, Lyft and Pinterest. But those in the building controls and automation industry have a long way to go before an initial public offering makes those kinds of headlines. Acquisitions are harder to predict, and the industry's most well-known manufacturers like Siemens and Johnson Controls have signaled they're keeping their wallets closed for now.
Though it may not be a similarly headline-making year for start-ups in the building space, we still think 2019 will be full of start-ups to watch. We think it's important to explore these innovations in order to keep a finger on the pulse of where our industry is heading, especially as IT and OT systems continue to converge; the Internet of Things pushes everyone toward greater, more secure connectivity; and as the cloud becomes a more reliable option for data storage.
Here is a quick list of three start-ups we're keeping our eyes on this year.
1. PlanGrid – Add this to the list of 2018 acquisitions, though only by a few days. In late December, Autodesk completed its acquisition of PlanGrid for $875 million. PlanGrid's goal since 2011 has been to make construction paperless, therefore making project docs like blueprints and progress reports searchable, trackable and usable by everyone involved in the project, from general contractors to building owners. We have yet to be involved in a project that uses PlanGrid, but we like their focus on jobsite productivity and can think of more than a few reasons why a more collaborative construction site would be good for us and other sub-contractors on major new construction and building retrofits.
2. Fybr – We've been fans of fiber for network connectivity in buildings for a while now. In fact, it's the foundation of what we consider the OT Network. So when we saw coverage of FyberLynk by Fybr at the 2019 Consumer Electronics Show, we were intrigued. FybrLynk has been adopted by cities across the country that are engaged in Smart City initiatives because the hardware and software solution collects data from edge devices and transmits it back to a single user interface. This opens up new possibilities for analyzing data and managing city infrastructure as diverse as public safety, waste management and public health. Their solutions for enterprise are making less of a public splash, but are said to offer similar data connectivity for asset tracking, parking visibility and lighting controls.
3. Kodaro – Established in 2016, Kodaro is out this year with its flagship analytics product onPoint. Their powerful Insights deliver sparks and alarms through a cohesive and forward-thinking visual dashboard that makes it easy to track issues, prioritize responses and report on progress to various stakeholders. onPoint is available in initial release now, and the team at Kodaro is hosting monthly webinars to give interested parties a walk-through of the platform and its full capabilities. In the interest of full disclosure, Kodaro is our sister company but we operate as two separate entities under our corporate parent Buildings IOT.