Tenant Billing: An exploration of pros and cons for property managers
Property owners are faced with two tough choices when it comes to tenant billing – establish a set rate for utilities at the outset of a lease agreement or bill by real consumption on an agreed-upon cycle. Each option has its pros and cons for property owners of all kinds from CBRE and JLL to Brookfield Properties Retail, Macerich and Westfield. Here we'll offer details on what to consider as you explore the best way to bill your tenants for utility consumption from our experience working with multi-tenant, mixed use buildings across the country.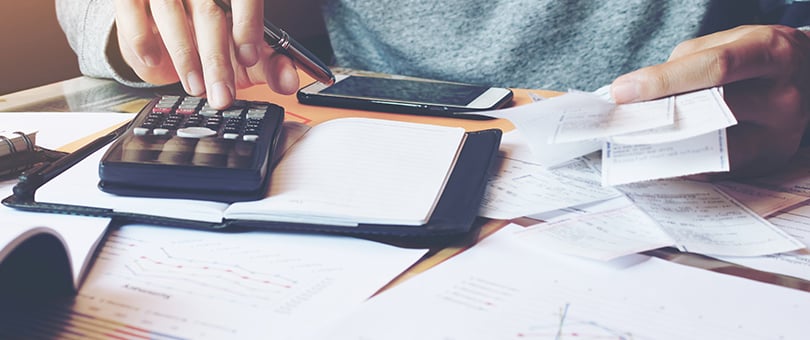 Option 1: Establish a set rate at the outset of a lease agreement
Prior to a glut of tenant billing software options entering the buildings market, property managers' only choice for utility cost sharing was to roll up their sleeves and do some math. When a new tenant signed on, they'd take the total utility bill for the whole property, consider a historical reference of previous tenants with comparable space utilization needs or business operations, take the square footage of that tenant space and divide it by the total property square footage to come up with a diligent though approximate number.
While this is laborious and ultimately a "best guess" situation, just because there are other options available now doesn't automatically make those new options better. So let's set aside the historical precedent and any new-is-better ideologies to do some real side-by-side comparing. First, delving into Option 1: Establish a set rate at the outset of a lease agreement.
Pro – Forecasting.
It's true that real energy consumption fluctuates so having a set tenant utility bill for each month or year is good for budgeting purposes.
Con – Squaring up the books.
Although you have an agreed upon utility cost for the tenant, you still have to track real utility usage of each tenant space. You'll need to pay the tenants back for any overages charged throughout the year.
Pro – If it's not broken, don't fix it.
Sometimes it's easier and more cost-effective to stick with what's working now. If your tenants aren't asking for a different utility billing system then maybe you don't need to reevaluate anything.
Con – Getting left behind.
We've seen software disrupt countless industries. Especially in the retail space, competition is fierce. Tenants are accustomed to incentives for long-term leases. Small differentiation could make a big difference for anchor tenants or new prospects.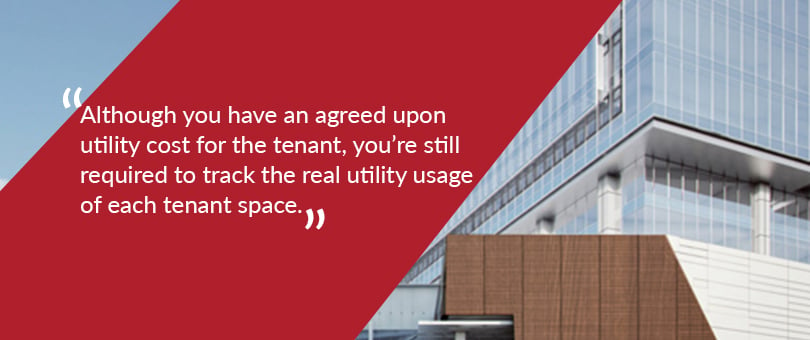 Option 2: Use tenant billing software to charge based on real utility consumption
To reiterate, new doesn't necessarily mean better. There is a fair bit of risk associated with changing workflows. And lease agreements are fragile enough as it is. But property managers are finding value in new software that plugs into existing building management systems. It's worth taking a thoughtful look at the options available. Here's our pro/con list for Option 2: Use tenant billing software to charge based on real utility consumption.
Pro – The numbers are real.
As we already established, it's reasonable to assume that energy consumption will fluctuate in tenant spaces. Maybe not by a lot, but then again maybe significantly. You already track information retroactively to square up discrepancies at the end of each calendar year. Why not do it in real time?
Con – The numbers are real.
We can't understate the difficulties of change. There is a real fear that charging based on real consumption will tighten belts for landlords. While this is a valid concern, it should be weighed carefully with the following entry in the "pro" column…
Pro – Transparency.
Tenants are asking for this. By offering tenant billing based on real consumption at the outset of a lease agreement, your credibility goes way up. Everyone is weary of a black box these days because software has opened up so many avenues for transparency. Your tenants are consumers too. They know that big data has made it possible to track a lot of information in near-real time.
Con – So. Many. Options.
The software game is full of competition. Tenant billing is no different. Entrepreneurs seek to disrupt anything they can get their hands. It's possible that you could settle on a tenant billing software from a start-up that runs out of funding. It's hard to know which system will be around for the long haul. As we mentioned, it's no small task to change the way your property management business operates.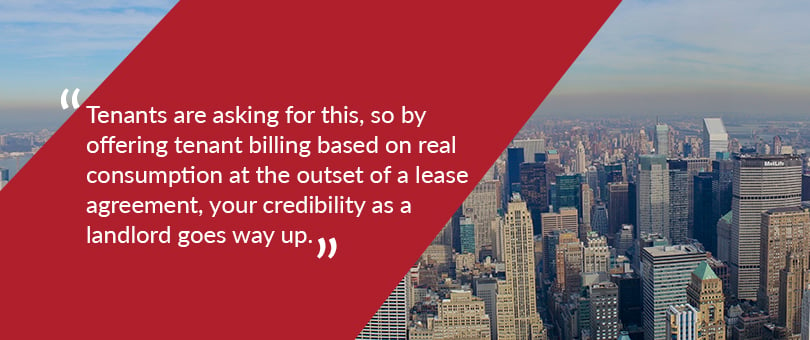 Final Thoughts
One way to help sort all this out is to contact your systems integrator. They're familiar with your existing system. If they're good, they're aware of the different products on the market. Your MSI can guide you through the pros and cons outlined here with an eye toward what will work with the system they've helped you build. For what it's worth, OTI is having a lot of success with a tried-and-true tenant billing software application for Niagara Systems called TenantEye. We've been using it since it was part of a different brand and now we're implementing the newly released Niagara 4 version. We could tell you more about why we like it, but that's a story for a different day. You have enough to chew on.