A collaborative effort between building owners, engineers, a state agency and a capable MSI bring energy savings to a Manhattan high-rise.
Buildings: 1 office building
Location: New York, New York
Size: 502,000 sq. ft.
Start date: 2018
Status: In progress
757 Third Avenue
757 Third Avenue is a 502,000 sq. ft. office building in Manhattan's Midtown East. Once the current owner settled in with the building, an exploration of the building's energy use became feasible. OTI, aided in part by the benefits of the RTEM program, was brought on to replace the two existing control systems with EasyIO panels and controllers, integrate existing Niagara devices and provide a visual user interface for full control and continuous monitoring of the new system.
The network will be switched almost completely to BACnet IP and in phase two, we will install a fiber backbone and expand analytical, metering and other services.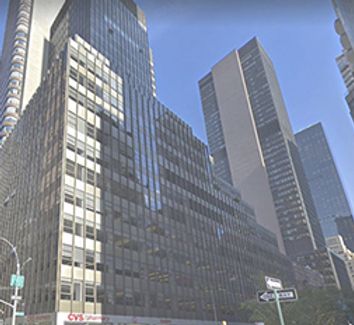 Project Specifics
The nuts and bolts of OTI's RTEM system for 757 Third Ave. include:
This project is currently in development with installation and energy saving results expected by the end of this year.