How the world's largest outdoor shopping mall used its latest expansion as an opportunity to enhance its energy management programs.
Buildings: Shopping mall expansion
Location: Honolulu, Hawaii
Size: 650,000 sq. ft. of new space
Start date: 2012
Status: Project complete, partnership ongoing
Ala Moana Mall, a Brookfield Properties Center
The Ewa Expansion project at Brookfield's Ala Moana mall in Honolulu, Hawaii, added approximately 650,000 square feet of shopping area to what was already the world's largest open air shopping center. This four-story, five-city-block shopping center is one of the most unique properties in Brookfield's impressive portfolio.

Brookfield commissioned OTI to complete the lighting panel upgrade, integrate to BACnet IP and MS/TP through JACEs at critical points in the infrastructure, optimize condenser water flow in tenant spaces and implement an analytics solution to impact energy consumption.
The Technology
The project required Schneider Electric G3 Powerlink smart breaker panels, which allow for individual lighting circuit and general exhaust fan control. OTI connected the G3 Powerlink panels via BACnet IP allowing integration with exhaust fan circuits. Temperature-controlled exhaust fans have Viconics thermostats and were also connected to a BACnet MS/TP communication bus and integrated through a Vykon JACE.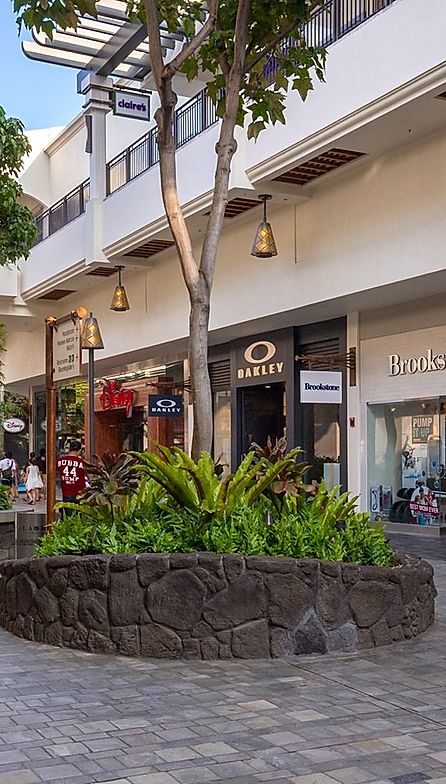 A dynamic web interface with analytics allows for energy and equipment monitoring. Predictive energy modeling is also managed through the web interface.
Schneider Electric variable frequency drives are integrated through BACnet IP in the new condenser water plant installed for the expansion. The plant, operated through a JACE, provides condenser water to 10 Brookfield Water Source Heat Pumps (WSHP) with Johnson Controls FX-PCG programmable controllers installed that communicate on a BACnet MS/TP communication bus to Vykon JACEs.
OTI worked with GGP to develop a self-balancing system for condenser water in tenant spaces through a Belimo Energy Valve integrated to BACnet IP to ensure the optimal flow of condenser water. Flow rates are also set and monitored through the web interface that OTI design and developed.
The Results
Since the beginning of this integration in 2012, annual kWh consumption is down by approximately 14% or over 4 MM kWh. The new expansion opened Holiday 2015 and was designed for energy efficiency from the ground up and is operating at approximately 50% lower energy density (kWh per square foot) than the existing property.
How an MSI
Can Help Your Retail Portfolio Thrive
Download our free e-book to learn more about how a master systems integrator is a retail portfolio's secret weapon for better energy management and improved building performance.