How one customer integrated 42 shopping malls, achieved 2x energy savings and committed to a long-term optimization strategy of energy management at the enterprise.
Buildings: 163
Location: Across the U.S.
Size: 148 million sq. ft.
Start date: February, 2011
Status: Project complete, partnership ongoing
GGP/Brookfield Properties Retail
In 2011, before General Growth Properties (GGP) was acquired by Brookfield Properties Retail, the plan was to integrate HVAC, lighting and power metering in one-third of its shopping centers. The goal was to achieve energy and labor savings by normalizing the way users and managers access and analyze data. They retained OTI for the project and we began what continues to be a strong, years-long partnership.

The Problem
OTI and GGP/Brookfield collaborated for months on an enterprise solution. OTI was deployed to each site to work on integrations and install the necessary equipment to bring data into the cloud environment.
Once the integrations on the first third of properties, all 42 locations were complete and the systems were functioning in a common environment, it became clear that more needed to be done. While implementation was successful, it was still a challenge to achieve adoption among managers/users at regional and property levels, as this requires training.
As initially developed, the user experience was not intuitive – users did not understand how to impact energy usage, nor did they understand how to effectively update schedules.
Challenges included:
Creating intuitive, normalized screens for multiple disparate systems.
Learning curve of new and existing personnel.
Inter-department coordination and communication.
Educating third-party controls system contractors on the platform.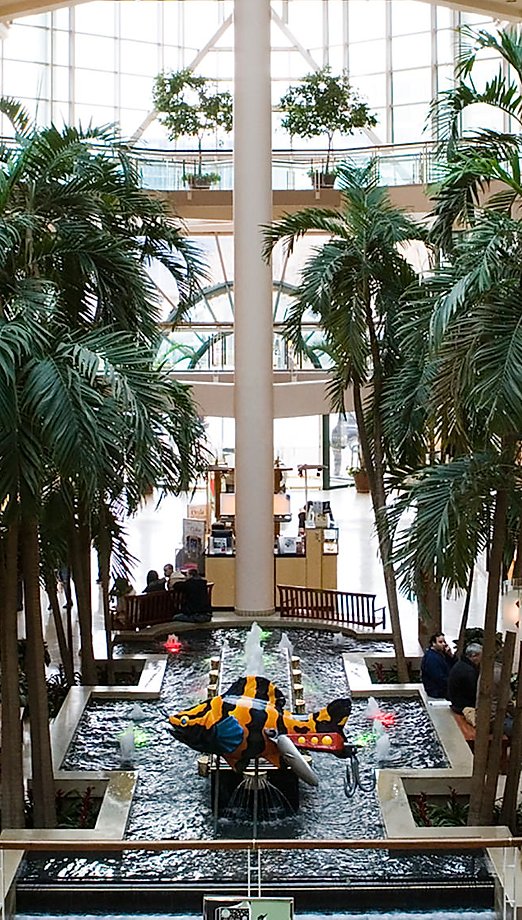 The Solution
GGP/Brookfield and OTI worked together to create a task force to redefine user experience and address these issues. The team pulled examples from many industries and through a series of meetings, settled on the necessary upgrades for the user interface.
Ultimately, together we designed a fully integrated system and managed expectations for those who use it. Our continued partnership with Brookfield Properties Retail showed that our commitment to the project's long-term success was clear from the beginning.
Our newly re-vamped and collaborative solution helped:
User adoption that translates to greater energy savings.
User adoption that translates to fewer support calls.
Properties normalized and easier for executives to analyze.
OTI has since been retained to complete work on all 163 mall properties in the Brookfield portfolio.
How an MSI
Can Help Your Retail Portfolio Thrive
Download our free e-book to learn more about how a master systems integrator is a retail portfolio's secret weapon for better energy management and improved building performance.