How to complete a base-building system retrofit to an operating global headquarters without staff ever knowing you're there.
Buildings: 3 buildings
Location: San Ramon, California
Size: 1 million sq. ft.
Start date: 2017
Status: Project complete
Chevron Campus Headquarters
In direct coordination with the project General Contractor Overaa Construction, Chevron and its contracted facility management firm CBRE, OTI led the design, scheduling and on-site management of this sensitive retrofit project.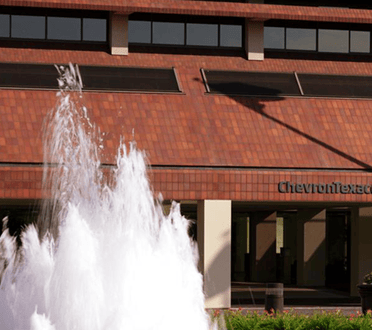 Each of the three buildings remained occupied by Chevron employees during construction, which meant all project work had to happen between the hours of 6 p.m. and 6 a.m. There were to be no system or service interruptions to employees for the 10-month duration of the project.
Our role was to keep the project on schedule and in budget. During the day, our experienced project manager coordinated schedules and system shutdowns with the GC and the client, approximately 20 people on that side of the project.
During the evenings, the same project manager communicated the schedule and work load for the night to 10-12 field technicians and electrical sub-contractors along with the 10-12 other contractors supporting the night's efforts on site. In total, five sub-contractors were represented on the site each night. Our job was to make sure everyone was on the same page and that all worked wrapped by 6 a.m. the next morning, without any disruptions to Chevron employees.
Challenges
Coordination with General Contractor and all project teams took place during the day, while all on-site work took place overnight.
Everything needed to be complete and put back in order each morning by 6 a.m. so no employee work was interrupted by the construction.
The number of contractors and sub-contractors on the job, approximately 40 people including OTI teams and others.
Successes
Our Project Director expertly managed all teams and created action plans that were clear and easy to execute nightly.
We demonstrated extensive knowledge of all new and existing building systems and proved an invaluable resource to the General Contractor.
Work expanded from one building to all three.