How a small town continues to secure and expand its IT infrastructure while meeting budgets and growing its footprint.
Buildings: 3 current, 3 in progress
Location: Oakley, California
Size: Personnel grown from 3 to 85
Start date: 2002
Status: Ongoing network management and virtual CIO
City of Oakley
In 2002 the City of Oakley was a freshly minted town nestled along the San Joaquin River in a relatively remote part of California's Bay Area. There was a city manager, an assistant and a finance manager convened in a small office in a strip mall with one donated server for all city business. Recognizing that rapid growth was a very strong possibility for the city, Rich Miller, formerly of the IT firm ONTAI, acquired by OTI in 2017, was quickly brought in as the city's outsourced IT team to build out the town's IT infrastructure.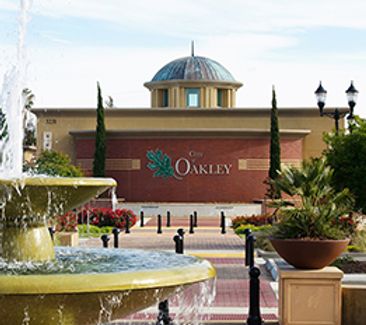 Since then, Miller's IT role and presence grew along with the city. Today, there are 85 city employees working through the City Hall IT infrastructure plus 45 of the city's own police officers. From the beginning, they have deployed a centralized IT strategy that has been extended through all four phases of city development.
Challenges
The city's physical location, along with the growing pains of starting up a new city. Initially, power and phone infrastructure were installed in the area on an as-needed basis because power companies couldn't keep up with demand.
The budget constraints that come from small cities and public funded initiatives.
When the city was working to establish its own police force, it was necessary to interface with various other police agencies around the area and the federal government to insure all decisions were in compliance with local and federal laws.
Successes
To address stability issues power and communications infrastructure, our team built multiple redundant systems. As a result, there have been no unplanned outages on the IT infrastructure to date.
The city infrastructure has been completely virtualized since 2002, which has resulted in savings on hardware, software and infrastructure costs while making subsequent city initiaties far more cost-effective and quicker to deploy.
We acted as a conduit for all technology decisions while the city was establishing its own police force. We interfaced with the necessary agencies, got ourselves certified in the necessary protocols and introduced the force to new technologies like body cameras and in-car computer systems.
Our greatest success on this project has been the long-term, cooperative relationship that has introduced us all to new challenges and opportunities. Looking toward the future, we are exploring smart city initiatives that the City of Oakley can begin undertaking to be a leader in the Bay Area.