What it is, why it's crucial to an IoT building integration and what your integrator should be doing to maximize its potential.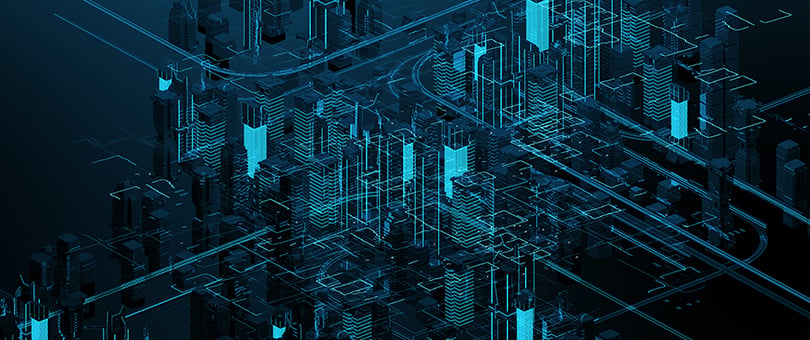 Whether you're a building owner, operator or investor, you're familiar with IT and the role it plays in buildings. It's less likely you know what OT is and what it's doing in your building, even though it's equally important to the security and functionality of your assets. OT and the OT backbone stand for operational technology. It's critical that everyone who enters a building have at least a baseline understanding of what OT includes.
IT covers the network gear and know-how that connects computers and public-facing devices. OT is the hardware and software that monitors and can affect change in the building itself. Increasingly, OT also includes networks and networking devices like routers and modems. That's where things get interesting.
Networks are made of connected things that need to communicate with one another on a regular basis. Anytime you have a network you have data packets traveling back and forth. And anytime there's data passing through copper, fiber or cellular cables there's opportunity for hackers to steal those packets for nefarious purposes.
But this isn't a story to make you scared. Our purpose here is to explain how things have changed, how you can protect your assets and what a good system integrator can help you accomplish.
How the OT Backbone has changed building integration
The OT network of today makes it possible to connect controllers across building systems. The OT backbone also creates a secure highway for data to transmit to a cloud – off site or on premise. From there, composite data is delivered through a dashboard for machines and people to analyze and proactively monitor.
From an integration perspective, this changes everything. Connectivity is our business, and it's the core element of the IoT.
How Operational Technology can help protect your assets in the IoT
Integral to any high functioning OT backbone are network switches. Switches allow operators to control the flow of information without having to run extra fiber. Although fiber can be more expensive than copper, switches make fiber cost-competitive.
An OT backbone is also flexible enough to handle fluctuating bandwidth, and scalable without opening additional ports. These features reduce security risks and limit calls to IT for building ops requests.
What your System Integrator should be doing for your OT Network
The OT Network is squarely in the wheelhouse of your master systems integrator. This team should be on the project from the beginning. This ensures proper design that incorporates security, scalability, flexibility, cost-effectiveness, future-proofing.
While the OT Network establishes a certain amount of autonomy between OT and IT teams, at least at the outset the buck stops with IT. Your MSI should be able to answer all of your IT team's questions to ensure they are comfortable with the design and operational procedures that the OT Network will bring.
Your Master Systems Integrator should be your go-to for everything related to the OT network. This includes design to installation and commissioning, graphic rendering and ongoing management. If you're interested in more about how an OT Network can fit into your building operation and ownership strategy, contact your MSI.